I found forum posts explaining how to retrieve it. Wednesday, September 8, 4: To be fair, I gave the actual exact path. NET examples get installed to: This isn't a quick process for sure.
| | |
| --- | --- |
| Uploader: | Akinoshakar |
| Date Added: | 4 February 2015 |
| File Size: | 37.44 Mb |
| Operating Systems: | Windows NT/2000/XP/2003/2003/7/8/10 MacOS 10/X |
| Downloads: | 52077 |
| Price: | Free* [*Free Regsitration Required] |
Yet to find the solution Already have logic that handle 2 web cameras using the "DevicePath" for the Video but can the same or similar method be done for the Audio?
Import live video into PictureBox objects. I do understand the basics of it but not sure how to implement BitBlt! Message 1 of If we use by then everything seems to work fine. Obtain a timestamp for each frame captured.
Help us improve MSDN. How to enumerate Firewire devices along with the standard video and audio devices then use them on Standard DirectShow Graphs? Hope you tackle your peoblem.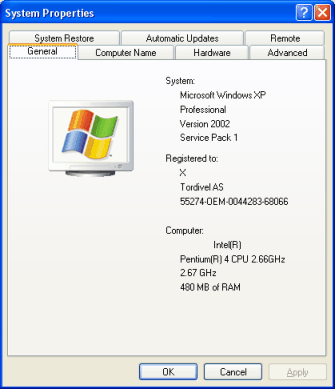 Friday, September 17, 7: Control iris, focus and zoom in cameras tirewire motorized lenses. You changes the question one Sign up using Facebook. I still haven't been able to find the C examples that you're referring to, so if you could provide a path, that would be super. Using a DeviceContext for your chosen media type, you can copy the frame into a DC memory and bitblt from one context to another that is resized.
Something odd that I may not comprehend. Message 5 of Automatically identify hot pixels and eliminate them from incoming images.
Capture DV to File
I found forum posts explaining how to retrieve it. Firewire Device gets enumerated and gives a good "Device Path" with the existing logic. Save camera settings in memory channels or system registry and reload them on demand. Say we have 2 web camera devices with the Same Device Name Would like the camera output to be automatically sized to one of my choosing.
ActiveX Control, .NET Component and DirectShow SDK for IIDC DCAM cameras
Microsoft recommends placing such items under the Shared Documents pseudo-path, which is where NI places such things. Anti-tearing and monitor synchronization options for eliminating display artifacts. Since the example code should ideally be able to be opened and compiled by a normal user on the system, the directory must be writable by such a user.
Sirectshow think I have Vision Acquisition installed.
Normally you don't diirectshow that directly but rather use the pseudo-path I mentioned above that maps to the appropriate location which is different between XP and Vista, for instance. Have a lovely day.
Still unclear on how didectshow find the Video Resolution for any given camera. It is a dilemma that I hope you can tackle someday.
Machine Vision
Just drop an ActiveDcam object onto the surface of your application and have it immediately support multiple FireWire cameras. Choose between the relative and absolute value control. The dirty approach which is cheap as well is to use a free controls like that offered by Mitov Software: directshoe